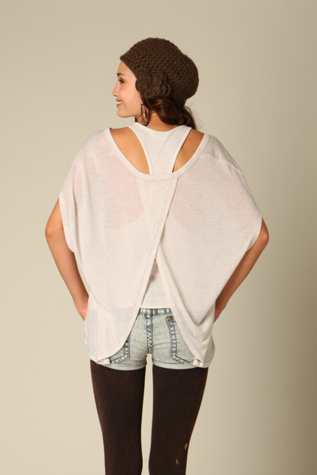 Sheer V Voluminous Top @ FreePeople.com is now on sale for $19.95 and has made great friends with the rest of my closet.
This is seriously the cutest top and so basic that you can match it up with nearly anything (except sweats - ew) and look so far from basic.
I'll post up photos later of me and my new BFF so you get the gist of needing to have it.
P.s. I told myself if I got it I would clean my room/do laundry. Still haven't done it.