You keep me motivated.
If there is anything I hate having to work side by side all day long/encounter at the job is a hater. Especially a vay-jay-jay hater, whether it be a hood rat or foreign cunt they all hate on the same.
Then again I think it's nice. Let them obsess over me like how I obsess over this song and these .gifs that remind of the old Myspace.com days. Oh, nostalgic .gifs how you make me procrastinate.
Catchy: hi hater! - bye hater!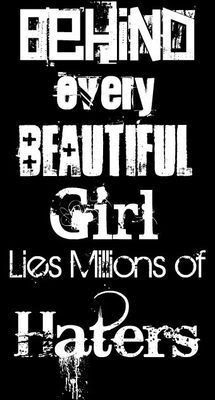 P.s This is my old myspace .gif -we're talking HS here.