A collection of things I tried/tested/love after reaching the maximum of my January 2010 budget.
Hopefully this isn't becoming discontinued but Blush by Marc Jacobs smells of only one thing to me, and that is jasmine flowers. I am very into floral and flirty scents, but this is one of my all time favorite classics guaranteed to be on my body whenever I am stocked up on it. Then of course, I am also a huge MJ fan and am totally biased!
Pacifica Natural Soaps smell so amazing. The best part of waking up is not Folger's it's this. I love these soaps and they are by far my favorites besides Dove. You can skip perfume, when using these. And because they have some particles of said fruit/seed/wood it also doubles as an exfoliant for the body. You can find them at whole foods or sephora.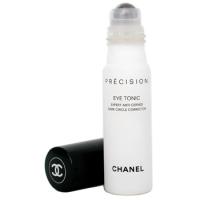 Chanel's Precision Eye Tonic Dark Circle Corrector is pricey but it's good to indulge when you can't afford one of their handbags. You can stick in the fridge and give your eyes a nice cool treatment while getting rid of your bags and some of that I-haven't-slept-in-days-final's-week under eye color.
"Honey... snap out of it!" scrub. For starters, I love the smell. Almonds all the way please! It's intended for morning use, but I use it when necessary. The honey and almond bits do a great job of clearing away dead dull skin, and keeping it bright. Leave it on for three minutes, honey is great for the skin, and you got yourself a mask. Benefit is just rolling out with amazing products all the time.
Biore Blemish Fighting Ice Cleanser. It's an essential. I for one need to have that tingly feel, it makes me feel as if the product is working. I know it's not necessary to have that feeling, but that's how I roll. Another thing I need a face wash to do for me is to get rid of my mascara without those raccoon eyes leftover. Guess what? No raccoon eyes ever with this. My skin looking clearer is just a given.
Almay Clear Complexion is amazing! I am known to stick to Bobbie Brown and nothing else, but this is saving my budget. It's great for under eyes and blemishes. The best part is not feeling guilty about making a blemish worse because it's made for those sensitive skin and has medication to clear the blemish. Bottom line: It's great for every day use and will stay on all day long. Unless you sweat like a beast, then you're on own.
Revlon Super Lustrous Lipgloss in Cherries in the Glow. This color looks super good on any skin tone, well almost. It's a sheer red so it still has that pop of color without going overboard. Just remember to use a lip balm before hand so you have a good surface to put this on with, and never forget to line your lips with a clear lip liner. It keeps the gloss from getting on your chin and elsewhere.
Curl.Life contouring cream is great because it doesn't leave your curls feeling heavy/crunchy/stiff while still keeping those frizzies away. I also find that girls with curly hair tend to overuse product which makes gross, try not to do it from now. Less is more. But, if you do tend to find your hair with lots of frizz your hair just may need some extra moisture, leave some conditioner in and viola! Pretty curls.
L'Oreal Vive Pro Nutri Gloss Shampoo and Conditioner. What's so great about this product besides leaving your hair silky smooth and shiny, is that it's catered for your hair type. Just check the label and match it up. I use the one made for long curly hair and it's great.
---------------------------------
I going to try and do this every month after exceeding my budget. Why not share what works for me, when it could as easily work for you.